AVG TuneUp 1 PC 1 YEAR Global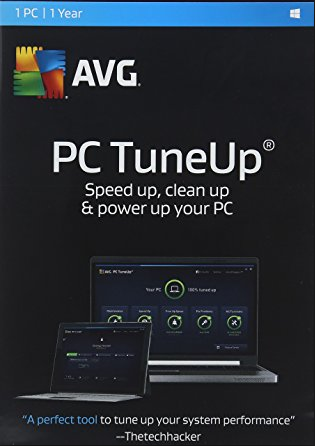 AVG TuneUp 1 PC 1 YEAR Global
Product Type:
Antivirus & Security
Note: This product will provide a 1 year license for 1 PC.It is in stock now and welcome to order in BZfuture.
Region:
In order to register an AVG product:

1. go to http://www.avg.com/registration

2. enter the licence key

3. enter the code which you will get in return into AVG program, under options


In order to renew a licence:

1. go to http://www.avg.com/us-en/upgrade

2. enter licence key and follow the steps

3. the licence will be renewed after you complete this process

AVG PC TuneUp is an extremely powerful system maintenance and optimisation tool which will help you clean your system, fix problems, improve stability, extend battery life, free up hard drive space, and generally keep your PC running at peak performance.


Key features

- Restores your PC to top speed

- A Smoother running PC

- Extends your battery life

- Frees up valuable disk space

- Keeps your PC at peak performance

- Leaves no trace of your most important files

- Gives you complete performance – automatically

- Fine tune your computer for even more performance

- Makes optimization easier

Bzfuture.com is a reliable online retail store that offers a wide range of software products. Purchase from regular sources and some products we got authorized lience. Furthermore, Bzfuture will keep updating our stock with everything you need.