3DMark Steam CD Key Global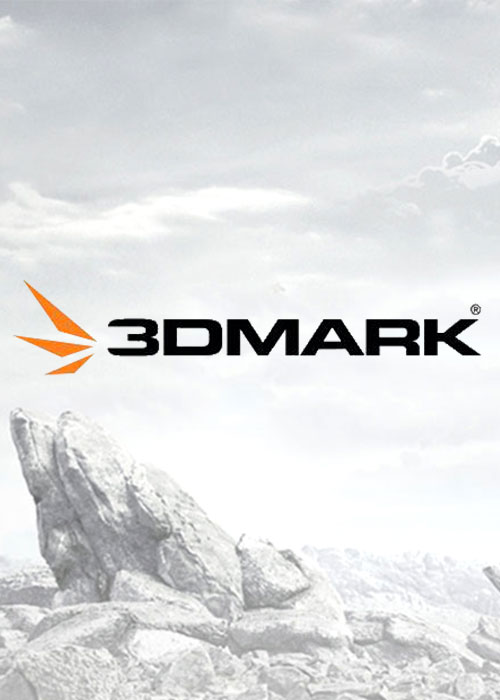 3DMark Steam CD Key Global
Product Type:
Office Software
Languages: Chinese, German, Spanish, Japanese, Korean, Russian, English
3DMark includes everything you need to benchmark your hardware. With its wide range of benchmarks, you can test everything from tablets and notebooks to the latest 4K gaming PCs. It's the most powerful and flexible 3DMark we've ever created.
3DMark is for gamers, overclockers and system builders who want to get the most out of their hardware. When you buy 3DMark on Steam you unlock all tests, settings, and features.
Region:
Better benchmarking with 3DMark

The right test every time

We've made it easy to find the right test for your PC. 3DMark automatically scans your hardware and recommends the best benchmark for your system.

Choose your tests

3DMark grows bigger every year with new tests. When you buy 3DMark from Steam, you can choose to install only the tests you need.

Hardware monitoring

Detailed charts show you how the CPU and GPU temperatures, clock speeds, and the frame rate changed during your benchmark run.

Custom settings

Explore your PC's performance limits with custom benchmark settings. You can change the rendering resolution and quality across a range of settings.

Benchmark Tests

Time Spy - DirectX 12 benchmarks for Windows 10 PCs

With its pure DirectX 12 engine, built from the ground up to support new API features like asynchronous compute, explicit multi-adapter, and multi-threading, Time Spy is the ideal benchmark for testing the DirectX 12 performance of modern gaming PCs. Time Spy Extreme, the world's first 4K DirectX 12 benchmark test, is perfect for benchmarking the latest high-end graphics cards and new processors with 8 or more cores.

Fire Strike - For high-performance gaming PCs

Fire Strike is a showcase DirectX 11 benchmark designed for high-performance gaming PCs. Use Fire Strike to test dedicated gaming PCs, Fire Strike Extreme for high-end systems with multiple GPUs (Crossfire/SLI), or see if your PC is ready for 4K gaming with Fire Strike Ultra.

Sky Diver - For gaming laptops and mid-range PCs

Sky Diver is a DirectX 11 benchmark that is ideal for testing mainstream graphics cards, mobile GPUs, integrated graphics and other systems that cannot achieve double-digit frame rates in the more demanding Fire Strike test.

Cloud Gate - For notebooks and home PCs

Use Cloud Gate to test the performance of notebooks and typical home PCs with DirectX 10 compatible hardware.

Ice Storm - For basic tablets and smartphones

Use Ice Storm, Ice Storm Extreme, and Ice Storm Unlimited to compare smartphones and tablets across platforms.

Feature Tests

API Overhead feature test - Compare the latest graphics APIs

The 3DMark API Overhead feature test is the world's first independent test for comparing the performance of DirectX 12, DirectX 11 and Vulkan. See how many draw calls your PC can handle with each API before the frame rate drops below 30 fps.

Stress Tests

Check the stability of your system

Stress testing is a good way to check the reliability and stability of your system after buying or building a new PC, upgrading your graphics card, or overclocking your GPU. Stress testing can also identify faulty hardware or the need for better cooling.

Bzfuture.com is a reliable online retail store that offers a wide range of software products. Purchase from regular sources and some products we got authorized lience. Furthermore, Bzfuture will keep updating our stock with everything you need.

Activate the software on STEAM.

Our Service

BZFuture provides cheap 3DMark Steam CD Key Global for customers with immediately delivery, this safe and secure 3DMark Steam CD Key Global will be sent to you with 7/24 online support after payment. Welcome to BZFuture and buy 3DMark Steam CD Key Global and enjoy best shopping experience at our bzfuture.com website store.

Fast transaction for 3DMark Steam CD Key Global brings you brand new experience of comfort. We tried our best to cut off the complexity of 3DMark Steam CD Key Global transaction and give you a cozy environment with the safest and fastest service. BZFuture always take the road of Authorized Brands, there is no worries to buy 3DMark Steam CD Key Global here, and you can also enjoy the most reasonable price on bzfuture website, and receive the 3DMark Steam CD Key Global easily.

Our Advantages

Formal Authorization:
BZFuture is an authorized online store in the marketplace. You can buy 3DMark Steam CD Key Global with no worries on bzfuture, we're also enabled to offer you a best shopping experience and best quality customer service.

Instant and Reliable Delivery:
With the help of suppliers all over the world, our service for delivering 3DMark Steam CD Key Global is the fastest way in the marketplace. Instant and reliable delivery system is your best choice for buying 3DMark Steam CD Key Global from BZFuture.

Safe Transaction:
With more than 10 years of developing in official software products and gaming accessories, BZFuture is capable of providing a better service for 3DMark Steam CD Key Global transaction, and already have over 1 million registered members, from more than 100 countries worldwide. You can safely supply software related needs such as operating software, office software, antivirus and security software, and your game related needs such as gaming chair, gaming keyborad, gaming mouse, gaming headset and so on.

We have 10 years of certified sale with PayPal. Also we are PaymentWall partners, we accept Credits Card, Webmoney, Paysafecard, and many other means of payment.

Our Insurance

After years of operation, our website is so well-known for customers all around the world, and we guaranteed to supply personalized service and products to worldwide customers. Feel free to contact us on 24/7 live chat or Skype. Our Customer service reps are waiting to help enhance your shopping experience.

If you have any question, please check our FAQ for more introduction, or you can contact our Live Support 24/7 to solve the problem, our team is at your disposal to help you any time.