Kailh BOX White Review and Release
Kailh BOX White Review and Release
If you just touch the mass production keyboard, you may only be familiar with Cherry or other switch. However, if you play customized keyboard, you will find that there are so many different kind of hand feel of the keyboard. Today we will introduce Kailh to you, which was pretty popular among the customers.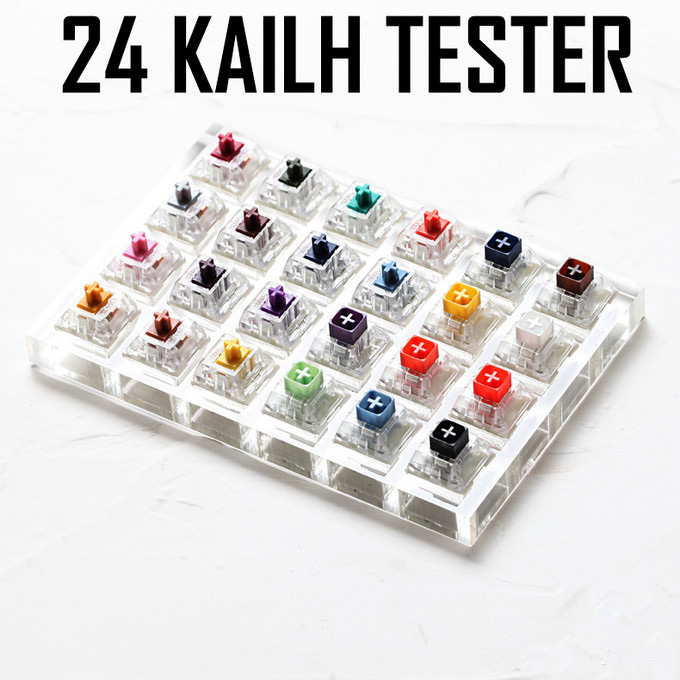 When Cherry still struggle with mute and speed, kailh already has established their system of switch. The BOX whites are a light "clicky linear", with a ~40g actuation force and ~50g bottom out force, lighter than the common Cherry MX Red/Blue/Brown switches which bottom out at around 60g. Although often called a "clicky linear", these actually have sort of a tactile bump on the way down (and up) thanks to that click bar. The tactile bump is really different from that of any clicky or tactile switch.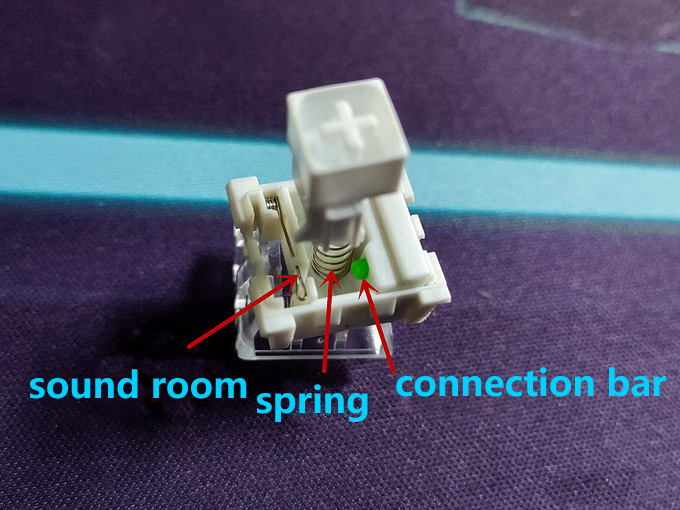 These BOX Whites feel pretty much just as smooth as the BOX Blacks, Gateron Blacks and Yellows, with the BOX switches perhaps being a bit smoother than the Gaterons. They don't, however, give you the same kind of smooth start-to-end feeling that you get from linears thanks to that click bar, but the switch is smooth all around with nary a hint of scratchiness.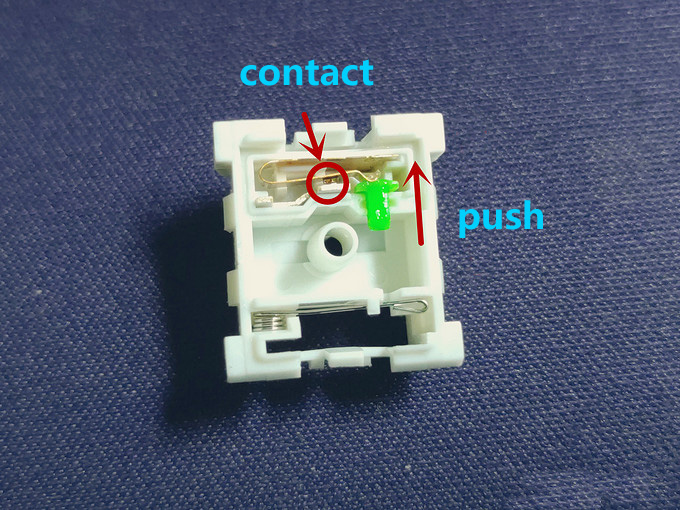 The click bar is the thing that's mostly responsible for the unique feel and sound of the BOX Whites. When you press down on the switch, the rear "leg" of the stem pushes down on, then overcomes and "slips past" the click bar. The click bar then "springs back" into its initial position, hitting the housing and creating the click sound as a result. This "overcoming the click bar" is also what gives the BOX Whites that subtle tactile bump. On the upstroke, the rear leg pushes past the click bar again, creating another click on the upstroke.
click here to buy
Motospeed CK61 NKRO RGB Mechanical Keyboard with Kailh BOX Switch(Dustproof)
Motospeed CK89 Kailh BOX Switch 104 Keys NKRO RGB Backlit Mechanical Gaming Keyboard
Motospeed CK98 Kailh BOX Switch 104 Keys NKRO USB Wired RGB Backlit Mechanical Gaming Keyboard
Motospeed CK94 USB Wired Mechanical Keyboard RGB Backlight Blue Switch 104 Keys Super Slim Anti-ghost Gaming Keyboard
Get all the software products you need from the Bzfuture online retail store for less. Our products purchased from regular sources and some products we got authorized lience. Furthermore, bzfuture will keep updating our stock with everything you need. Don't forget to keep an eye on our newletter for more information.