EDIFIER TWS5 and TWS1 Comparison
EDIFIER TWS5 and TWS1 Comparison
Recently, I have reviewed two Edifier earbuds, Edifier TWS5 and Edifier TWS1. Customers are wondering what is the difference between them because from the specs they are almost the same. This time I will do a review to compare them. So let's see Edifier TWS5 VS Edifier TWS1, which one is better?
From the specs, we can find the main difference points for Edifier TWS5 and Edifier TWS1 are: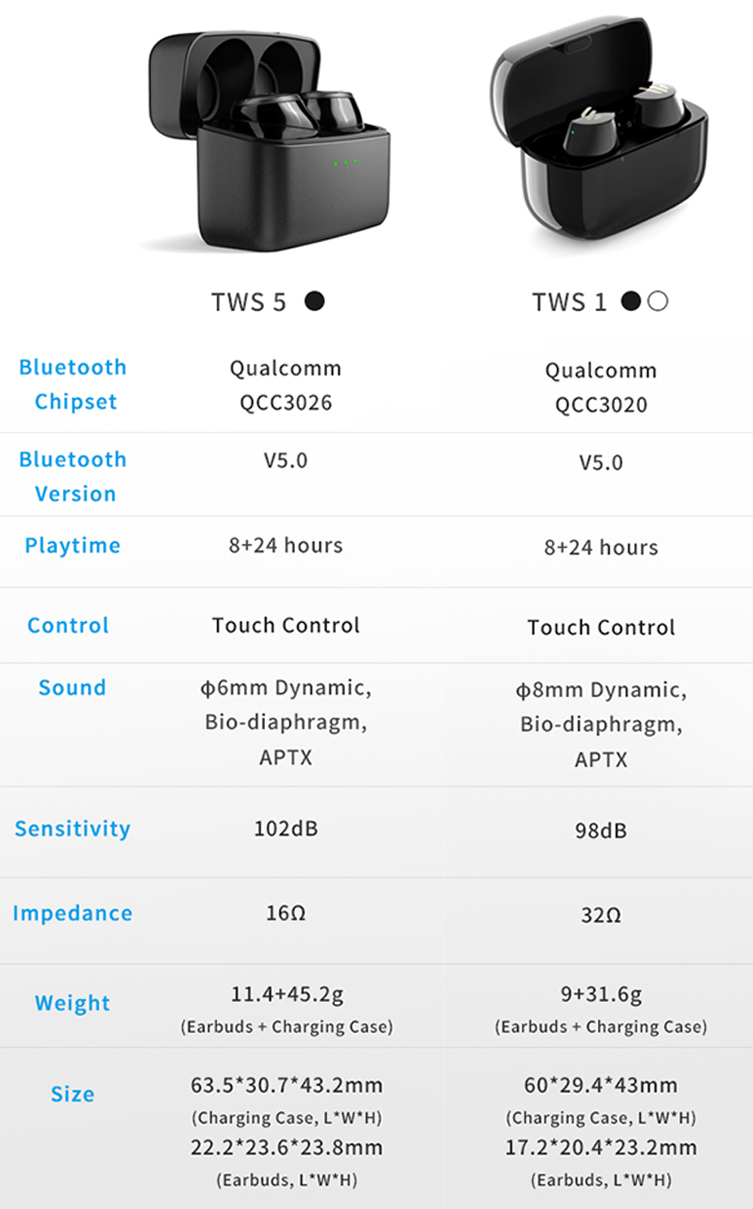 The Edifier TWS5 may not be bass-heavy; the Edifier TWS1 is almost bass-anemic. It has an old-fashioned approach to music, which respects old pop-music, but doesn't work too well for modern music genres. The Edifier TWS5 is a lot more versatile, servicing old and new music with its approach. It has more vocal detail too. Both offer the same battery life - with the TWS1 being 20 dollars cheaper, however.
Edifier TWS5 Bluetooth V5.0 aptX audio decoding Wireless Stereo Earbuds
(use "FBSP" for discount, only $62.74)
Edifier TWS1 Touch control Bluetooth Wireless Stereo Earbuds
(use "FBSP" for discount, only $32.86)
Get all the software products you need from the Bzfuture online retail store for less. Our products purchased from regular sources and some products we got authorized lience. Furthermore, bzfuture will keep updating our stock with everything you need. Don't forget to keep an eye on our newletter for more information.