Best Sell ---- MOTOSPEED V100 Review
Best Sell ---- MOTOSPEED V100 Review
MOTOSPEED V100 is superior to DPI adjusting and colorful LED breathing light. The mouse has a stylish design and powerful performance. Its can switch quickly so you could make a great performance in games or office.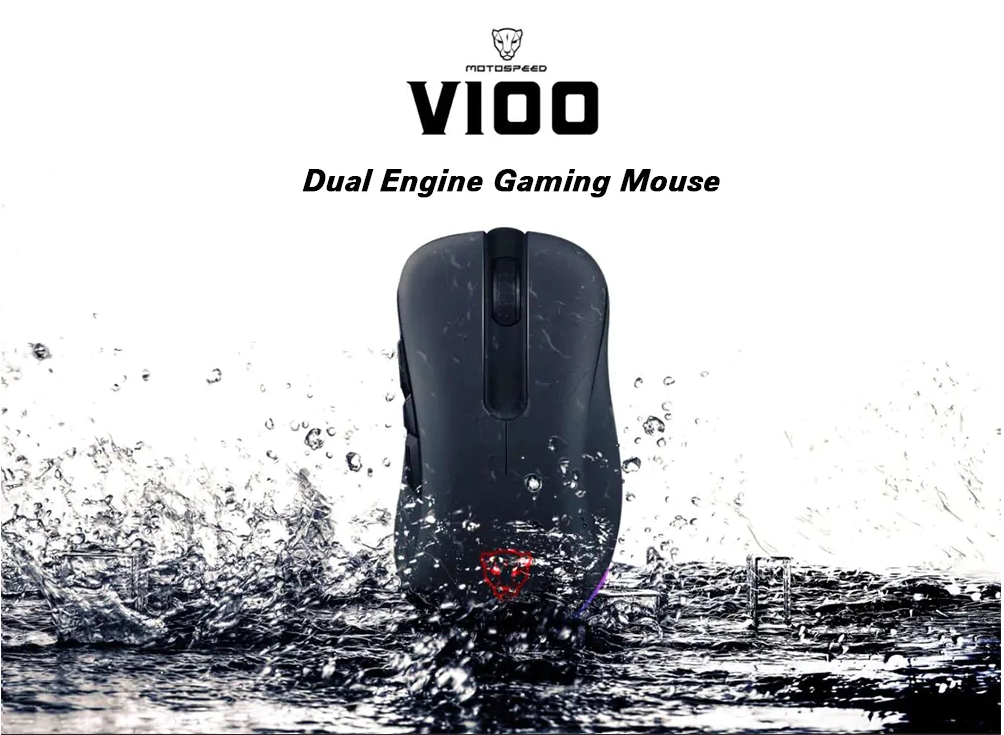 MOTOSPEED V100 adopts right-hand ergonomic design, size: 121.51 mm (L) * 66.80 mm (W) * 41.80 mm (H) with super-strong wear-resistant mouse pad, carrying 20 million frets, so that each click, will become a pleasant song! MOTOSPEED V100 mouse carries 16.8 million color lighting system, with beautiful tail lamp belt, waving flags and shouting for your every victory, demonstrating your inner strength! They can be set as neon mode, monochrome constant brightness mode, breathing mode, and streamer horse running mode respectively.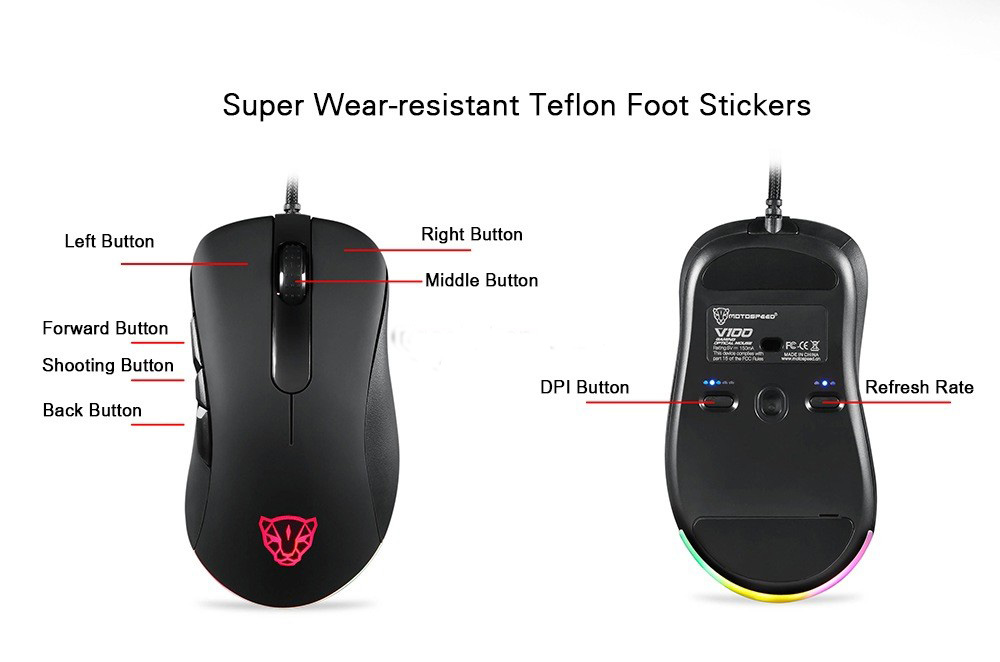 The MOTOSPEED V100 mouse uses PMW3327 Dual Engine, which brings infinite smoothness when you play the game. It is equipped with optical LOD dual sensors that can track the altitude of suspension. It is designed for players who pursue extreme precise tracking and free definition of the altitude of response. MOTOSPEED combines PMW3327 True 1 to 1 tracking with optical LOD sensors to avoid all possible frame dropouts and truly achieve what game players want! When the sniper key of MOTOSPEED V100 mouse is pressed, the DPI resolution of the sensor immediately changes to 200 CPI, and when the sniper key is released, the original CPI resolution is restored. Let the gun and fire become your immortal legend anytime, anywhere!
In conclusion, the good tactile feedback and the cool appearance makes it popular among our customer. It is perfect for shifting between speedy movements and controlled aiming. Such a fantastic gaming mouse is suitable for officer even the gamers.

MOTOSPEED V100 Dual Engine RGB Gaming Mouse Original 6400 Infrared Light
Get all the software products you need from the Bzfuture online retail store for less. Our products purchased from regular sources and some products we got authorized lience. Furthermore, bzfuture will keep updating our stock with everything you need. Don't forget to keep an eye on our newletter for more information.